India Ratings and Research on Friday revised down India's real GDP growth forecast for 2021-22 to 10.1 percent, from the earlier projection of 10.4 percent, citing the second wave (gdp of india ) of Covid-19 infections and a slower pace of vaccination.
The agency said it expects the second wave to start subsiding by mid-May.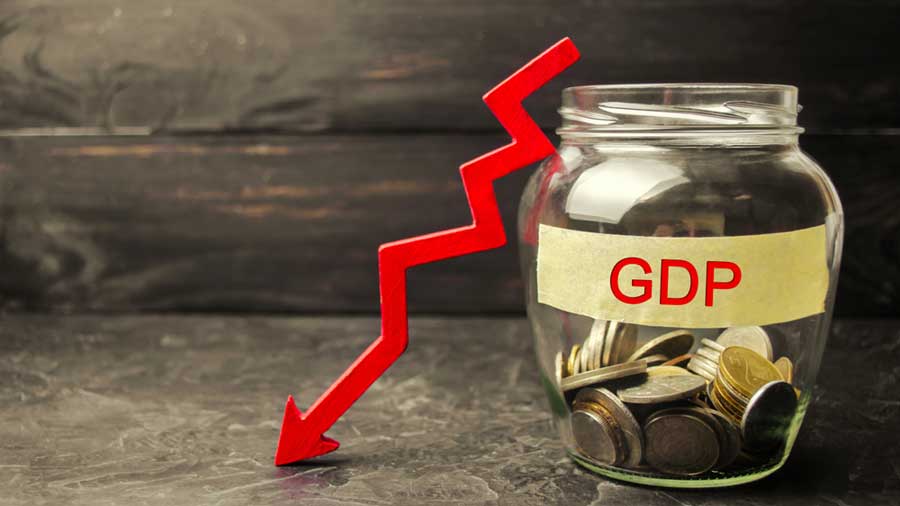 Earlier this month, the RBI maintained its 10.5 percent GDP growth estimate, but governor Shaktikanta Das has flagged the rising cases as the biggest impediment to recovery. Other brokerages and analysts have also been revising down their forecasts in the light of the second wave.
The economy is estimated to have contracted by 7.6 percent in 2020-21.
India Ratings said the impact of the second wave will not be as disruptive as the first one, despite (gdp of india ) the daily caseload touching three times the first wave's peak, as lockdowns are set to be localized ones.
"Unlike the first wave, the administrative response is not abrupt and is unfolding gradually in a graded manner. Also, households and businesses are better prepared and there is a significant amount of learning, which can help them navigate through the crisis," the rating agency added.